"We've had the Hillbilly Silly Science Show twice…Curt is easy to work with and his shows offer a lot of bang for the buck!"
- Joe Markely, Director, C. L. Hoover Opera House, Junction City, KS
"Thank you for coming. You were a big success. The teachers and kids loved it. We will definitely have you back..."
-Barbara Elkins, Director, Coal Co. Fairgrounds, Coalgate, OK
"The Hillbilly Silly Science Spectacular is a great show for the whole family......Learning has never been so fun!"
-Frank McClain, Exec. Director, Grand Opera House, Dubuque IA
The Most bizarre family Comedy show on the planet!
Take a dash of science, a blob of humor, throw in a hillbilly, and what do you get? You get the explosive good time of the Hillbilly Silly Science Spectacular Comedy Show!
Give audiences the opportunity to witness the crazy antics of Dr. Cletus Beaker, MD as he puts a unique twist on the world of science and experiments. Using his high level of intellect and scientific training skills, watch as this back-woods boy demonstrates his entries for the next upcoming science fair at his local elementary school (he's determined not to get beaten by the 4th graders again)! Anticipating crowds will laugh, learn, and have a rootin tootin good old time as you learn a brand new meaning to the old term: "Weird Science!" Other newer shows are also available for big stage productions, as well.
The BIG STAGE SHOW is perfect for Performing Art/Fine Art Centers, Grandstand Seated Events, Cruise Ships, Opera Houses, Theme Parks, Theaters, and other big ticketed type venues! Your crowds will enjoy the fast paced antics, hilarious comedy, and even educational pointers used throughout this sought after stage show!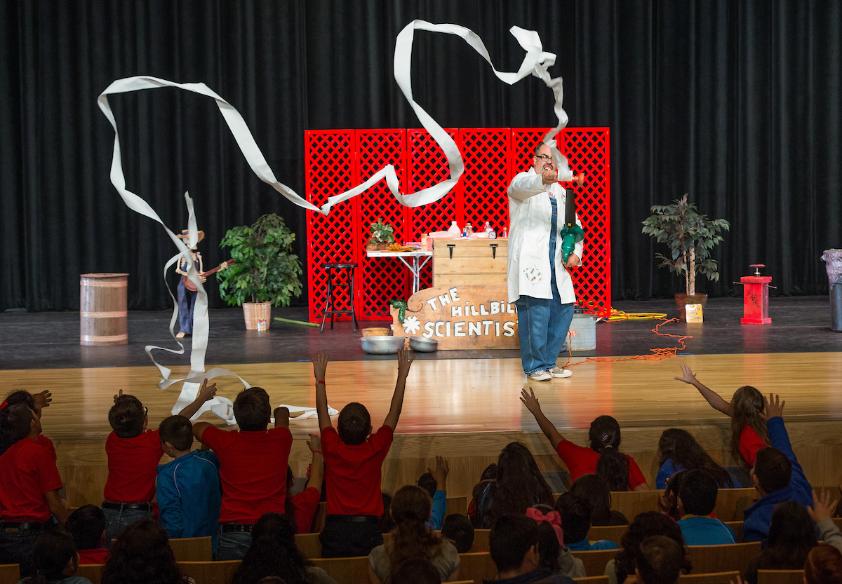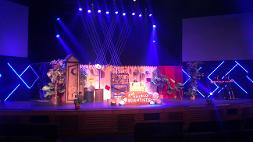 THE STAGE SHOW
From fair grandstand headliners, to ticketed performing art center shows - this guy puts on a show like your crowds have never seen before! Learn how it can be a HIT for your next event or professional stage!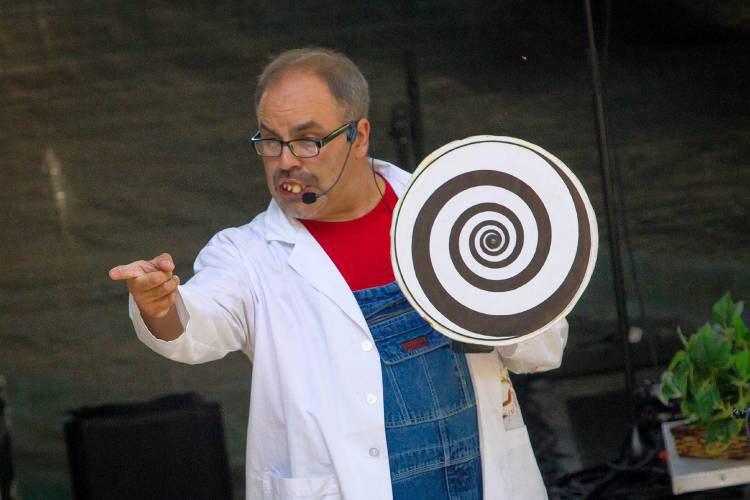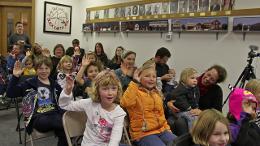 school assemblies
Not only does the show have a stage style presentation, but this hillbilly also offer an amazing school assembly program like no other out there - guaranteed! Children will have an educational time of their life!