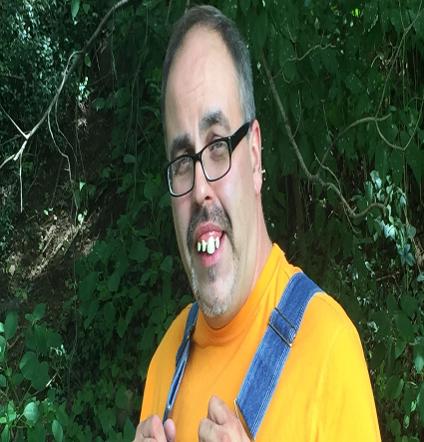 Dr. Cletus Beaker, Md is excited to be touring this great country of ours and bringing the excitement of science to children and families everywhere. His love of science and on-stage professionalism create a not only intelligent individual, but a character than families and educators have grown to trust and love! His crazy antics, amazing feats of science, and dedication to the community can be seen in his on-stage presence. He boasts the importance of a good education, being safe (both in and outside of the science lab), and the importance of being yourself and respecting others despite their differences! Dr. Beaker is also known for his overalls and Converse All Star shoes!
***Dr. Cletus Beaker, MD (aka Curt Strutz) Brings over 10 years of professional speaking and children's entertainment to the stage. He has performed at fairs, festivals, sport shows, expositions, resorts, libraries, schools, camgrounds, and community events! Now in the world of science, he brings education and humor to families all over the country! His goal is to provide his audiences with a memorable experience that will fill people's hearts and minds with laughter, memories, and good times!!!***
Dr. Cletus Beaker, MD is the host of The Hillbilly Silly Science Spectacular. You can be assured that he will be the ringmaster for every show out there. In some occasions, a guest-hillbilly will be brought along to assist - but you can be guaranteed that the doctor will be in the house and on-call!